Why Am I Giving Away 10,000 Copies My Studio Recording of 'Be Thou My Vision' for FREE?

Be Thou My Vision mp3

Be Thou My Vision Words & Chord Charts



Be Thou My Vision Power Point Presentation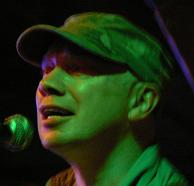 Hi There,
Andy Rogers here.



Let me tell you the story behind this song and why I'm giving it away for FREE.
For years, I've been using a unique version of Be Thou My Vision as part of my worship set and it always has a profound effect on congregations and audiences around the world.
In fact, at the time of writing this I have just returned from Eastern Europe where my band (A Perfect Stone) and I have been playing in such diverse venues as churches, bars, night clubs and orphanages. On each occasion we finished our set with this guitar driven, anthemic version of Be Thou My Vision.
Every single time we sang the song it was a sublime moment.
For the party goers of the bars and clubs it was amazing to see their response to His presence in the midst of worship that they didn't realise was going on. U2's Bono has described these kind of moments as 'like God walking into the room'. For the Christian believers it was a profound intimate worship experience.
The same experience has been repeated in the USA, France, Ireland in fact everywhere I have used this version.
I even got this email after last Sunday night from one of our folks at Causeway Coast Vineyard church.
I didn't get a chance to chat with you after the service, but worship was amazing. I have never sung a more powerful hymn than that night
And this FaceBook comment:

Yet, despite being asked many times for a recording of this arrangement it's only recently that I got to do it as part of an album project called Mercy Tracks Me Down.
So, why am I giving it away for FREE?
Ordinarily you'd have to buy the whole album at www.MercyTracksMeDown.com to get a copy but because I've already witnessed the effect this version of the song has when people hear it I wanted to try to get it out quickly to a wider audience.
Don't get me wrong, I like selling albums as much as the next guy but knowing the effect this song has had on others I'd love to hear your story too.
It was recorded in both Nashville and Northern Ireland for that album project but you can download it here for FREE.
(Of course it also helps folks discover my other music too!)
So this little project will get this guitar driven version of Be Thou My Vision out to you and others quickly without having to buy the album.
I've set myself a target of getting 10,000 folks to download their own copy and that's where I'd like to ask your help.
When you've downloaded your own copy I'll tell you how you or a charity or church could even get paid for sharing it with your friends.
Grab Your Copy Now!
Here's what you get

Be Thou My Vision mp3

Be Thou My Vision Words & Chord Charts



Be Thou My Vision Power Point Presentation
To download your free mp3 of this version of Be Thou My Vision with the extras just fill in the form above and I'll take you to the download link.
God Bless

Andy Rogers

P.S. Just so as you know, I take your privacy very seriously - your email address stays with me & no-one else.

I hate spam too and you may unsubscribe at any time!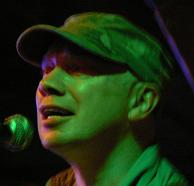 Who on Earth is Andy Rogers Anyway?
Andy Rogers is a worship Leader and songwriter from the Causeway Coast of Ireland with songs published and recordings produced on EMI's Kingsway label.
An artist on Kingsway's original 'New Celts' album (along with Robin Mark, Brian Houston & Joanne Hogg) and more recently on 'Engage24' with Ian Hannah, his style has been described as 'Ethno-Celt' - a mix of acoustic ethnic sounds fused with contemporary musical sensibilities.s.
He has been part of the pioneering team at Causeway Coast Vineyard under the leadership of Alan and Kathryn Scott since 1999 and continues to serve there with his wife and family.
He is also one of the founding members of the Coleraine House of Prayer (C-HOP) team along with Ian Hannah. C-HOP is an intercessory worship gathering in Coleraine, Northern Ireland that started life as a one-off 24hr worship event back in May 2000 and continues to grow as a regular gathering of worshipers and intercessors from various church backgrounds.
Worship leading throughout Ireland and beyond, his music has taken him to such diverse venues as churches and conferences to the nightclubs of Eastern Europe and even the brothels of Thailand (you can see video clips of that here). He passionately believes that when people worship then God does amazing things just like He promised - and it doesn't have to be 'in church'.
He has also created OpenSourceSongs.com, a global worship songwriting collective where song writers and worship leaders collaborate freely on an 'open source' basis with their ideas.
Andy lives in Coleraine with his wife, daughters and an old cat named Tangles!

Here's what others are saying:
'I've known Andy for 18 years - both as a worship leader in the church I attended as a teenager, and then as a friend and co-leader as we grew a little older together.
He is one of the most servant-hearted people I know. Few understand, and live out true worship like Andy - and I feel honored to serve with him because of it!
If you ever get the chance to have him come and lead at your church - or to listen to the songs that he has been writing - or to input as he explores the whole idea of writing as an online community (OpenSourceSongs.com) - I cannot more highly recommend that you jump at it. Andy really is one in a million - he's the real deal.' - Kathryn Scott
---
Questions? Comments? Need support? support[at]andyrogersmusic[dot]com
Discover how to share this music with others ethically and even profitably -
Affiliates